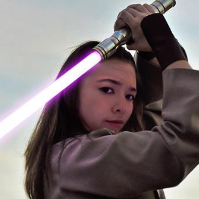 Serendipity is Hestin Lai
Stay Hungry , Stay Foolish .
I studied in Providence University. My major is computer science. In my student life,Psychology of visual art has always been the subject I like most. I always appreciate modern art. Such like Roy Lichtenstein. I also like fashion design. I enjoy drawing and listening music in my free time. Since it is my moral to hold on to my hope and never say "NO" to challenge,I believe I will create a brilliant future for myself. There is an old saying that I often adopt to encourage myself,"When there is a wall,there is a way." Being determined on every decision has always been my attitude and has also been the energy to push me to surpass.