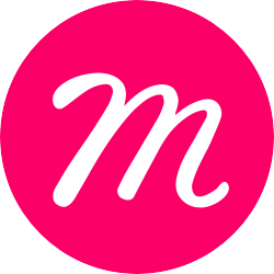 Muzli by Invision
Summary

We're looking for a highly talented and passionate tech lead to develop, innovate and maintain a high-scale, user facing, uber-cool and successful product.
Ability to debug hard problems at every level of the stack; can debug a web application problem single-handedly all the way from the browser, through the transport, through the application and servers and databases and asynchronous queues. Not afraid of logs and core dumps.

Use of continuous integration and delivery technologies at an expert level and ability to teach others best practices.

Experience designing and building high volume, scalable from end to end.
Curiosity to iterate and improve on solutions; you view unknowns as challenges and enjoy them.

Motivation to understand the business and our users, their requirements, and deliver results.

Passion for continued learning and achieving personal goals through developer community involvement and contributions.

RethinkDB / MongoDB / NoSQL

Experience with high-scale cloud, user-facing products

Love for building beautiful and innovative products
Ability to work in a small, highly talented and tactical team
You're part of a small team that operates like a mini-startup - you'll transition between front-end styling to client-side and server-side logic, write unit and functional tests, and verify before deploying.

You will be responsible for building and shipping all components necessary for your product, and you will work with Product and Design to determine the functionality, look, and feel.
You'll evolve and maintain small, robust backend API services that need to perform under load and deliver data pulled from large datasets.
Every day offers a variety of work, an opportunity to contribute new ideas, and the ability to share your knowledge through blog posts and presentations.
Benefits

InVision Israel offers an incredibly unique work environment. The company employs a lean team team working like a mini-startup at the heart of TLV. The parent company (Invision Inc.) has bases In New York, San Francisco, Austin, Portland, and Boston. Each InVision team member is given the freedom and tools to do their best work. Among other benefits, we have a flexible vacation policy & office/home hours flexibility.

Product

The freshest links about design and interactive, from around the web. A designer's must! Simple and beautiful. Bringing you the freshest design, UI, UX and interactive news and shots from around the web. All the design inspiration you need.

Company

Muzli is part of InVision - The world's leading design collaboration platform Muzli is an extremely popular design inspiration tool, serving over 200,000 users around the world. We are a lean and super talented team focused on innovation and making beautiful things. Invision allows designers to build interactive, high-fidelity, realistic web and mobile mockups and prototypes.