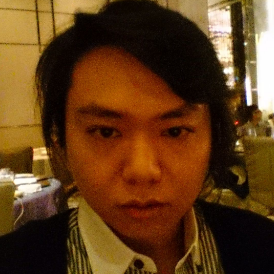 Tony Tsui
---
■ Familiar with the majority of PC, console & mobile games

---

□ Sufficient experience in game design, balancing, level design & project management



---
■ Strong analytical power on game system

□ Experienced in organizing game show, ingame & outdoor events
---

---

【Skills】
SPECIALTIES



└> Game Design
└> Game Balancing
└> Level Design
└> User Interface Design
└> Game Development
└> Project Management
└> Marketing
└> Event Planning and Management
└> Social Media Strategy
└> Video Channel / Game Show Management
└> E-commerce
COMPUTER SKILLS
└> Adobe Fireworks 7/10
└> POP UI Flowchart 9/10
└> Google / MS Office 8/10
LANGUAGE
└> Chinese Native
└> Mandarin Intermediate
└> English Intermediate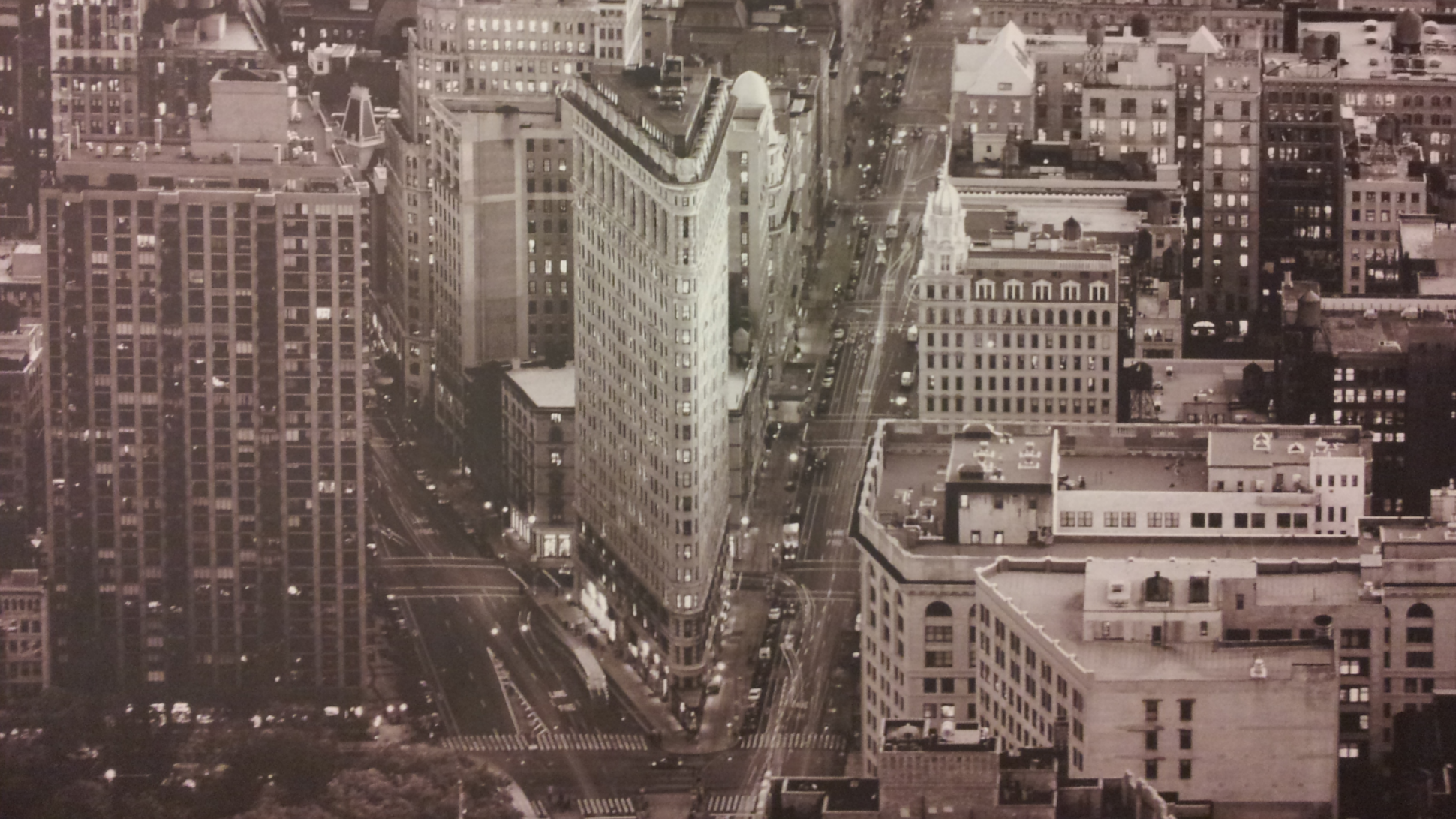 You are a Summoner!
In TOS, you are a Summoner. As a Summoner, you will need to hone your skills in dissolving Runestones, making use of the rewards you gain from battles to collect monsters with mythical backgrounds, and challenging more than 600 stages of different difficulties.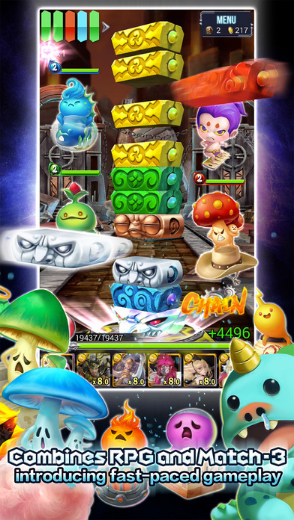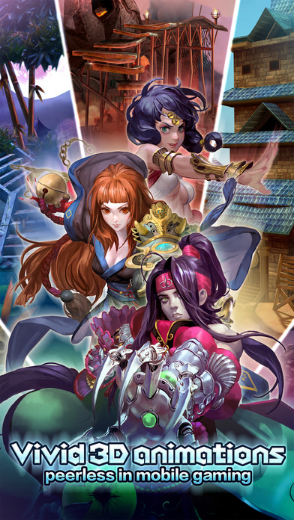 I
ntegrating Strategic Gameplay!
Chronos Gate combines RPG and Match-3, integrating strategic gameplay with on-your-feet thinking. Start your adventure through space-time with over 270 amazing characters who will Evolve like you've never imagined!
A
mazing 3D Animation!
Full screen 3D animated art scenes break free from the restrictions of mobile devices. During battles, you can see 3D attack
animation so lively that gives you over-the-top battling experience.
L
ive2D Guidance!
An interactive Live2D guidance is always there to answer your questions and fight by your side as you surmount obstacles in Stage & Floor.

T
ravel alongside 270 Characters!
Summon Heroes across space-time to join your battles. Build your ultimate Teams and collect all these stunning characters!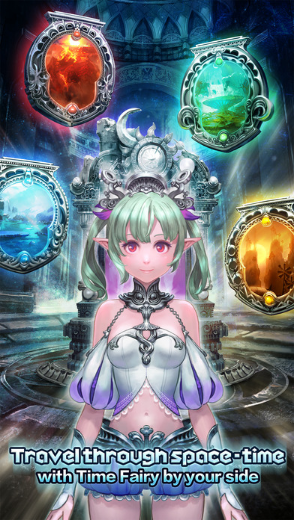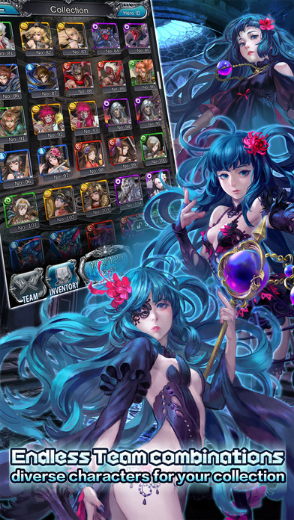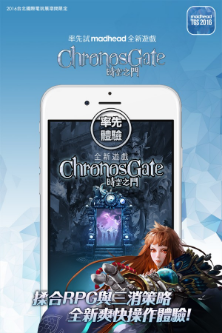 Experience (May 2012 - Present)
Freelance Game Designer, 5 Sep 2016 - Present
Lead Game Designer, 10 Oct 2017 - 21 May 2018
■ J Project: A new social game combines features from classic social games everyone knows and built-in fun games that kill time. Players even can redeem rewards in online shopping mall

Lead Game Designer, 9 Feb 2017 - 30 Aug 2017
■ S Project: Card+ SLG, fight for civilized technology and honor, feel the pleasure of war at any time
□

K Project (Knights Spark):

3D ARPG, with simple control but full of rhythm and skill fighting, through the intuitive game experience to master different situations

Consultant (Game Design), 5 Sep 2016 - 27 Jan 2017
■ D Project: PUZ & RPG, a simple and familiar puzzle game, player can experience a refreshing feeling in a brand new puzzle gameplay

■ Edit monster data setting and translation table (mainly focus on main story, glossary, skill description & background info)
□ Prepare experiment test, analyze testing results and draft optimize suggestions (mainly focus on algorithm setting and game balancing)
■ Create battle storyboard, POC & UI wireframe specification, game feature outline & breakdown, character artwork specification, character design, equation document (including damage calculation, EXP graph, etc.), monster data setting, combat skill list, translation table, tutorial and system flowchart
Product Executive (Product, Game Design) - madhead, 31 Oct 2014 - 30 Jun 2016

《Chronos Gate》(Y Project), 31 Oct 2014 - 30 Jun 2016

■ Lead game designer of "Chronos Gate" (Y Project), PIC of POC design, game balancing, level design & QC
□ Create game traits, battle storyboard, POC & UI wireframe specification, game feature outline & breakdown, character artwork specification, equation document (including damage calculation, combo & chain bonus, EXP graph, etc.), monster data setting and combat skill list
■ Analyze "bone-based 2D animation" (including Puppet 2D, Spine and Sprite), cooperate with 3D artist to design specific 2D character animation for "Chronos Gate" (Y Project)
□ Create character series (14) and character design (280), design character art style with freelance artist
■ Cooperate with client team, design specific skill type
□ Create translation table, tutorial and system flowchart
■ Design 3D scene structure specification
□ Cooperate with server team, design backend logic, including monster placing, monster drop rate, random scene logic, scene to scene path generator, vitural item system and "NRS" lucky draw system
■ Prepare references and specification for Gameplay and Game Menu UI, including UI sample, transition, VFX, BGM and SE
□ Assist in Live2D development and guide content
■ Create and manage basecamp items
□ Support & follow through on the product development process with engineers
■ Edit monster data setting ,translation table (mainly focus on main story, glossary, skill description & background info) and update server query
□ Prepare experiment test, analyze testing results and draft optimize suggestions (mainly focus on game features, algorithm setting and balancing)
■ Assist in testing and quality assurance of new version
□ Prepare and review app content for Google Play and App Store
■ Support "Madhead TGS 2016" event, including specific app development and main stage event
□ Prepare version plan, create new version feature outline, system flowchart and "POP" UI flowchart
■ Prepare study lessons and related materials for influencer team and influencers
□ Analyze game data, draft weekly ingame events & online campaigns
■ Assist in market intelligence & product competitiveness research
□ Review and determine the content of press release
■ Coordinate and monitor the performance of events, facebook feeds and press release □ Adjust backend campaigns setting and prepare version plan
■ Manage daily operational issues, prepare marketing promo materials, mainly focus on press release, game magazine, gamer.com.tw and official video channels
《madhead TGS 2016》, 1 Dec 2015 - 12 Feb 2016

■ PIC of app content, game balancing, level design, testing and QC
□ Manage the development process and schedule of "madhead TGS 2016" app
■ Design core team and stage setting
□ Assist in app content design
■ Redesign system flowchart, feature outline and breakdown, cooperate with YP & TOS client team to build specific game content for "Madhead TGS 2016" event
□ Draft new requirements, prepare game specification and guide content
■ Support & follow through on the product development process with engineers
□ Assist in testing and quality assurance of new version, edit monster data setting, draft optimize suggestions (mainly focus on game balancing, daily update process and app content) and update basecamp items
■ Prepare specific study lesson and related materials for guests and influencers in "madhead TGS 2016" event
□ Coordinate and monitor the performance of events, facebook feeds and press release
■ Measure and analyze user behaviors after TGS events
《

madhead TGS 2016

》Chronos Gate Lucky Draw App (console version), 1 Dec 2015 - 12 Feb 2016
■ PIC of app design, app content, testing and QC
□ Manage the development process and schedule of "Chronos Gate Lucky Draw App"
■ Cooperate with outsource event organizer, create new character list and specific flowchart
□ Support & follow through on the product development process with engineers
■ Assist in testing and quality assurance of new version, draft optimize suggestions (mainly focus on resolution support) and update basecamp items
□ Adjust resolution with engineers in order to support the devices in madhead booth
■ Coordinate and monitor the performance of "Madhead TGS 2016" event
□ Measure and analyze user behaviors after TGS events
Product Executive (Product, Game Design) - madhead, 31 Oct 2014 - 30 Jun 2016

《Chronos Gate》(Y Project), 31 Oct 2014 - 30 Jun 2016

■ Lead game designer of "Chronos Gate" (Y Project), PIC of POC design, game balancing, level design & QC
□ Create game traits, battle storyboard, POC & UI wireframe specification, game feature outline & breakdown, character artwork specification, equation document (including damage calculation, combo & chain bonus, EXP graph, etc.), monster data setting and combat skill list
■ Analyze "bone-based 2D animation" (including Puppet 2D, Spine and Sprite), cooperate with 3D artist to design specific 2D character animation for "Chronos Gate" (Y Project)
□ Create character series (14) and character design (280), design character art style with freelance artist
■ Cooperate with client team, design specific skill type
□ Create translation table, tutorial and system flowchart
■ Design 3D scene structure specification
□ Cooperate with server team, design backend logic, including monster placing, monster drop rate, random scene logic, scene to scene path generator, vitural item system and "NRS" lucky draw system
■ Prepare references and specification for Gameplay and Game Menu UI, including UI sample, transition, VFX, BGM and SE
□ Assist in Live2D development and guide content
■ Create and manage basecamp items
□ Support & follow through on the product development process with engineers
■ Edit monster data setting ,translation table (mainly focus on main story, glossary, skill description & background info) and update server query
□ Prepare experiment test, analyze testing results and draft optimize suggestions (mainly focus on game features, algorithm setting and balancing)
■ Assist in testing and quality assurance of new version
□ Prepare and review app content for Google Play and App Store
■ Support "Madhead TGS 2016" event, including specific app development and main stage event
□ Prepare version plan, create new version feature outline, system flowchart and "POP" UI flowchart
■ Prepare study lessons and related materials for influencer team and influencers
□ Analyze game data, draft weekly ingame events & online campaigns
■ Assist in market intelligence & product competitiveness research
□ Review and determine the content of press release
■ Coordinate and monitor the performance of events, facebook feeds and press release
□ Adjust backend campaigns setting and prepare version plan
■ Manage daily operational issues, prepare marketing promo materials, mainly focus on press release, game magazine, gamer.com.tw and official video channels

《madhead TGS 2016》, 1 Dec 2015 - 12 Feb 2016

■ PIC of app content, game balancing, level design, testing and QC
□ Manage the development process and schedule of "madhead TGS 2016" app
■ Design core team and stage setting
□ Assist in app content design
■ Redesign system flowchart, feature outline and breakdown, cooperate with YP & TOS client team to build specific game content for "Madhead TGS 2016" event
□ Draft new requirements, prepare game specification and guide content
■ Support & follow through on the product development process with engineers
□ Assist in testing and quality assurance of new version, edit monster data setting, draft optimize suggestions (mainly focus on game balancing, daily update process and app content) and update basecamp items
■ Prepare specific study lesson and related materials for guests and influencers in "madhead TGS 2016" event
□ Coordinate and monitor the performance of events, facebook feeds and press release
■ Measure and analyze user behaviors after TGS events

《

madhead TGS 2016

》Chronos Gate Lucky Draw App (console version), 1 Dec 2015 - 12 Feb 2016
■ PIC of app design, app content, testing and QC
□ Manage the development process and schedule of "Chronos Gate Lucky Draw App"
■ Cooperate with outsource event organizer, create new character list and specific flowchart
□ Support & follow through on the product development process with engineers
■ Assist in testing and quality assurance of new version, draft optimize suggestions (mainly focus on resolution support) and update basecamp items
□ Adjust resolution with engineers in order to support the devices in madhead booth
■ Coordinate and monitor the performance of "Madhead TGS 2016" event
□ Measure and analyze user behaviors after TGS events
Game Designer - madhead, 22 Oct 2013 - 30 Nov 2014《Tower of Saviors》ZH & EN, 22 Oct 2013 - 30 Nov 2014

■ Assist in formulating product ideas and requirements

□ Create new version feature outline and system flowchart

■ Support & follow through on the product development process with engineers

□ Assist in testing and quality assurance of new version, edit monster data setting and draft optimize suggestions (mainly focus on new skill design)

■ Coordinate and monitor the performance of events, facebook feeds and press release

□ Assist in market intelligence & product competitiveness research

■ Support "Madhead TGS 2014" event, mainly focus on "Madhead TGS 2014" website, youtube channels, press release & gamer.com.tw



《
X Project
》, 1 Mar 2014 - 31 Oct 2014
■ Lead game designer of X Project, PIC of POC design, enemy AI, game balancing, level design, testing and QC
□ Create game traits, cooperate with Forgame Guangzhou team to build specific game content for "X Project"
■ Create battle storyboard, POC & UI wireframe specification, game feature outline, character & scene artwork specification, character design (200+), scene design (7), combat skill list, equation document (including damage calculation, combo bonus, etc.), translation table and system flowchart
□ Cooperate with server team, design random map logic and scene transition
■ Edit monster data setting and translation table (mainly focus on main story, glossary, scene design, skill description & background info)
□ Prepare experiment test, analyze testing results and draft optimize suggestions (mainly focus on game features, algorithm setting and balancing)
■ Support & follow through on the product development process with engineers
□ Assist in testing and quality assurance of new version

■ Lead game designer of TC version, PIC of game balancing and level design
□ Create game traits, cooperate with Tencent team to build specific game content for TC version
■ Redesign tutorial UI flow and guide content for TC version
□ Prepare game specification and content for Tencent team
■ Support & follow through on the product development process with engineers
□ Assist in testing and quality assurance of new version, edit monster data setting and draft optimize suggestions (mainly focus on game balancing and event planning)
■ Assist in design new characers and homepage for TC version
□ Create 3 months promotion plan, including CB & OB events, video channels (CN), press release and user group promo strategy
■ Analyze game data, draft weekly ingame events & online campaigns
Marketing Executive - madhead, 10 Jun 2013 – 21 Oct 2013《Tower of Saviors》ZH & EN, 10 Jun 2013 - 21 Oct 2013■ Design 《Tower of Saviors》(神魔之塔) landing page and homepage, including graphic, UI, features, contents and backend design
□ Create 3 months promotion plan, including "Madhead HKACG 2013" event, facebook feed, youtube channels, press release, gamer.com.tw, TW game magazine and user group promo strategy
■ Create specification for facebook feed, youtube channels and press release
□ Design and manage "Madhead HKACG 2013" website
■ Lead organizer of "Madhead HKACG 2013" event, create all related content, including rundown, on-stage & online events, MC script, background info, marketing promo materials (cover image, banner, ad & video), equipment & materials List
□ Manage "Madhead HKACG 2013" main stage performance and manpower, including main stage screen, bgm, video, lighting, photographer, online video & highlights recording
■ Analyze game data, draft weekly ingame events & online campaigns
□ Manage daily operational issues, prepare version plan and marketing promo materials, mainly focus on youtube channels, press release, gamer.com.tw, homepage updates and adjust backend campaigns setting
Marketing Officer - Gameone Group Limited, 8 May 2012 – 20 Apr 2013《Age of WuShu》(九陰真經Online), 8 May 2012 - 20 Apr 2013■ Lead MO of 《Age of WuShu》(九陰真經Online)
□ Assist in marketing duties of 《SD Gundam Online》(SD高達Online), 《Gulong Online》(3D古龍群俠傳Online), 《NGL Online》(新夢幻古龍Online), 《RT Online》(火鳳燎原Online), 《Fate Hero》(英靈傳), 《Seer》(賽爾號)
■ Design 《Age of WuShu》(九陰真經Online) homepage, including UI, features and contents
□ Analyze game data, draft weekly ingame events & online campaigns
■ Prepare version plan and marketing promo materials, mainly focus on youtube channels, press release and homepage updates
□ Adjust backend monster data and campaigns setting
■ Manage daily operational issues, handle technical maintenance and customer service
□ Draft new promo strategy and evaluate new game
■ Lead organizer of Gameone HKACG 2012, create all related content, including rundown, on-stage & online events, MC script, background info, marketing promo materials (cover image, banner, ad & video), equipment & materials List
□ Manage "Gameone HKACG 2012" main stage performance & manpower, including main stage screen, bgm, video, lighting & photographer
■ Prepare annual report, measure and analyze user behaviors
Experience (Jan 2005 - Apr 2013)
Editor - Nakuz.com Limited, 1 May 2011 – 30 Apr 2013

■ Update news and game articles for homepage and forum
□ Write promo article for advertiser, including news, game features, hints, etc.
■ Manage daily operational issues
Online Game Show / Program Director - Freelance / Onegameshow.com & G-Channels Limited, Gameone Group Limited, 1 Jan 2010 - 31 Jan 2013

■ Manage online game show/program, draft all related content, including rundown, MC script, event details, background info, marketing promo materials (cover image, banner, ad & video), equipment & materials List
□ Game program organizer with hkreporter, HKBN and Sony
■ Manage OneGameShow online game show - hkreporter.com
□ Manage Wulin (九陰真經Online) Competition Global Championships (Hong Kong) - hkreporter.com & loved.hk




http://9yin.gameone.com/index.php?show=3&type=1&id=7895

http://www.youtube.com/watch?v=V26_fjbNutY
Editor - HK-Player.com Limited, 1 Jan 2011 - 31 May 2012

■ Update news and game articles for homepage and forum
□ Write promo article for advertiser, including news, game features, hints, etc.
■ Manage daily operational issues
《PC Game Weeky》Executive Chief Editor - Onegameshow.com & G-Channels Limited, Gameone Group Limited, 29 May 2006

–

7 May 2012

《Playeronline》Chief Editor - Onegameshow.com Limited, Gameone Group Limited, 1 Jun 2010

–

7 May 2012

■ Create weekly outline and rundown for editors, edit layout and cover design
□ Review and determine the editorial content
■ Visit game exhibition, select new topics for cover story
□ Write game article & column, mainly focus on console and online games
■ Organize ingame and outdoor events
□ Manage daily operational issues and handle customer service
Freelance Game Designer, 1 Jan 2005 - 31 Jan 2006

■ Create battle storyboard, POC & UI wireframe specification, game feature outline & breakdown, character artwork specification, character design, equation document (including damage calculation, EXP graph, etc.), monster data setting, combat skill list, translation table, tutorial and system flowchart
□ Edit monster data setting and translation table (mainly focus on main story, glossary, skill description & background info)
■ Prepare experiment test, analyze testing results and draft optimize suggestions (mainly focus on algorithm setting and game balancing)