風傳媒作品集:影評、美食、旅遊、歷史
Wind Media Collection: Film Critics, Food, Travel, History
By 李凡菲 on March 15, 2019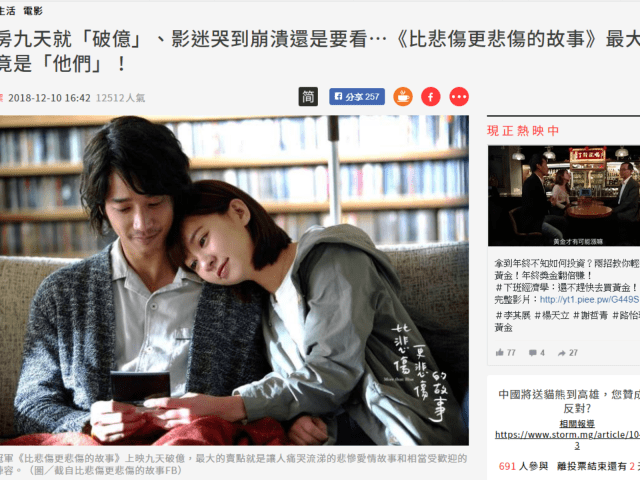 1. At the box office, "breaking billions" in nine days, fans crying to collapse or seeing "The Story of Sadness More Than Sadness" is the biggest "they"!
https://reurl.cc/YVZeX
2. The brilliance of humanity in the war! British securities traders use wit strategies to free 600 Jewish children from German atrocities during World War II
Https://reurl.cc/mrerl
3. Don't want to crowd people in the New Year? Watching movies at home, these movies say "truth": life will not be "full of hope" for the New Year.
Https://reurl.cc/37dm8
4. Are you still waiting in line? In the old city of Taipei, Dalongyu "eight popular old shops", come home to eat yourself!
https://reurl.cc/M4nG3
---
---