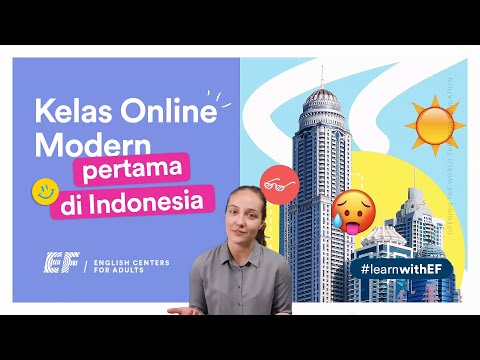 EF's mission is to open the world through education.
We're paving new roads for learning – using technology, research and design. Our "for profit, for good"​ ethos is what motivates our people to do better work every day and drives our business to grow year on year.
Since it was established in 1986 in Indonesia, EF has been serving various segments ranging from professional, corporate, and kids & teens. Currently, we have centers in Jakarta and Surabaya focusing on the needs of adult learners. These centers offer small group classes as well as EF Life Clubs, an immersive way to learn and practice English.
EF English First is part of EF Education First, an international education company that specializes in language training, educational travel, academic degree programs, and cultural exchange. This year, we celebrated EF's 50th anniversary. With more than 500 schools and offices in more than 50 countries, EF is the largest private educational institution in the world and has helped millions of students worldwide to learn the English language since 1965.